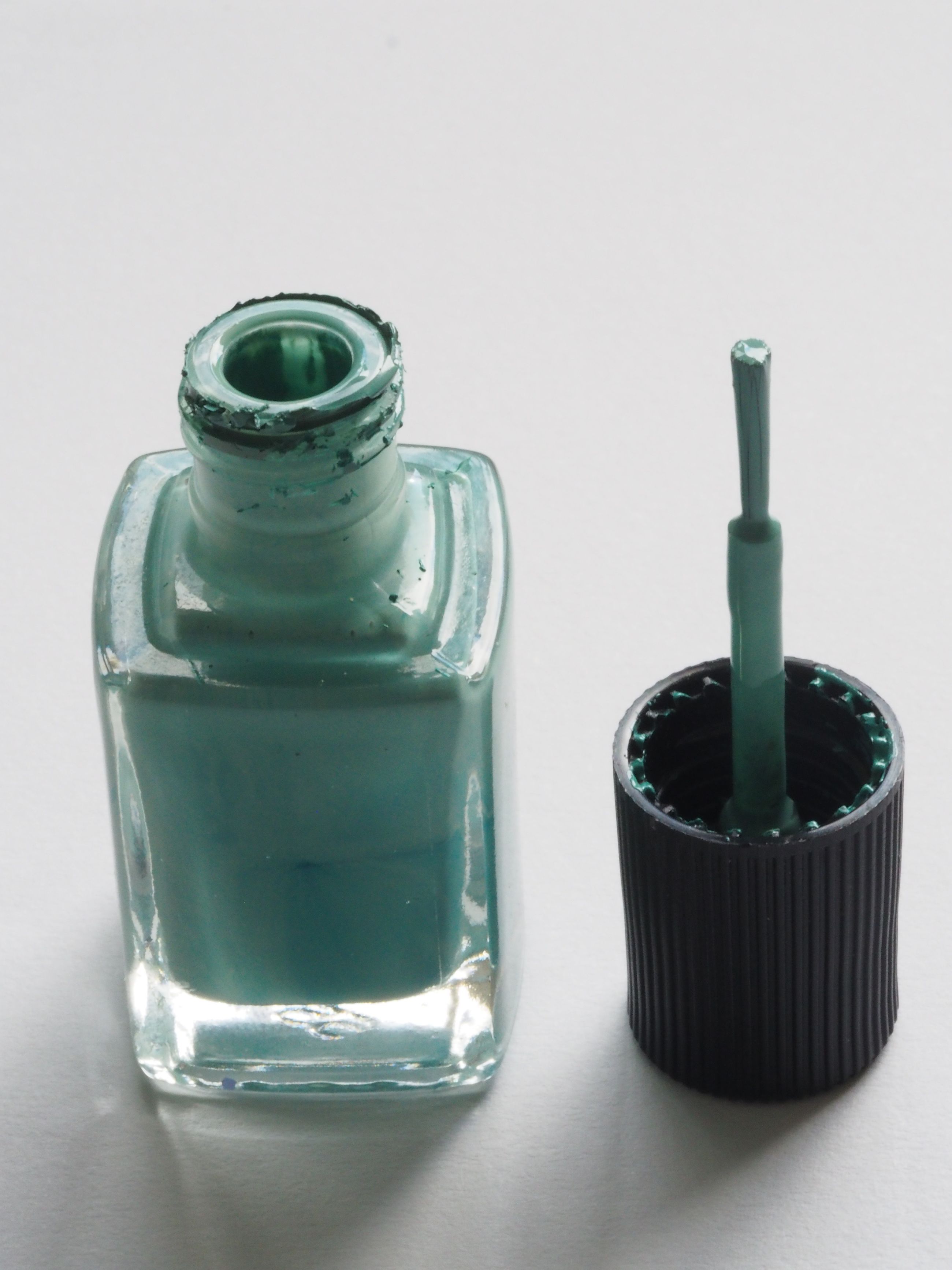 There's nothing worse than dropping a pretty penny on a manicure (or spending a solid hour lacquer in hand), only to find it chipped and peeling after a few days' time. Polish doesn't last forever, of course, but it's a cruel twist of fate for an immaculate mani to be so fleeting.
Everyone who has ever painted their nails has experienced a short-lived manicure, trust us. If you already make it a point to be diligent with your nail care to no avail, you're probably wondering what it takes to get long-lasting nail polish. Luckily, there are plenty of ways to help your manicure go the distance. All you need are the right tips and tricks and a few tweaks in your routine.
Want in? Follow along for tips to help you learn how to make nail polish last longer.
APPLY THIN COATS OF NAIL POLISH
When it comes to making nail polish last, you want to go back to the basics. How well it's applied does matter. You can extend the life of your manicure just by applying thin coats of nail polish. Simply put, thicker coats take longer to dry and make it super easy for the polish to peel off.
CHANGE YOUR NAIL POLISH FORMULA
If it seems as though traditional nail polish always leaves you with chipped nails, it may be time to try a new formula. A no-chip nail polish formula will come in handy to keep your nails looking fab. Of course, you'll want to make sure that you're completing your at-home manicure the right way, as well. Head on over to our article, How to Paint Your Nails for an At-Home Manicure, for some pointers. No-chip formulas are also great for at-home pedicures!
DRY YOUR NAILS WITH COOL AIR
Instead of using hot air, like your blow-dryer on its highest setting, to dry your nails, opt for a cool approach. Think about it: Your manicurist likely has a miniature fan at her station, not a small heater. It might feel nice but it's not helpful for the life of your polish. Hot air can actually prevent your nails from drying properly, so use the cool air setting or sit your nails under a fan to get the job done.
POLISH ACROSS THE FREE EDGE OF YOUR NAILS
While you probably start painting your nails with a stripe of polish down the centre of the nail, then curve the brush and go over the sides for an even coat, you may be leaving one step out. You need to polish around the free edge of your nail to help seal in your manicure. This means painting the very tip of each nail (including the underside) so that they're completely wrapped in polish. This simple tip will help your manicure last.
OPT FOR SHORT NAILS
While long nails have a special place in our hearts, they can get in the way of a well-polished manicure. Short nails are not as prone to chipping or peeling because they're less likely to end up being bumped into things (like while typing or cooking). If the idea of short nails bores you, spice it up with fun nail designs or bold colours.
REAPPLY TOP COAT EVERY TWO TO THREE DAYS
It's easy to think that once you seal the deal with a top coat, your manicure routine is complete. However, if you really want your nails to sport a fresh out of the salon look, we recommend stepping it up on the maintenance front. Make sure to reapply a top coat every two to three days for long-lasting results. This will help keep pesky chipped nails and peeling polish at bay.
AVOID GETTING NAIL POLISH ON YOUR CUTICLES
Even if you're a manicure expert, you can get nail polish on your cuticles or skin by mistake. Unfortunately, this can lead to peeling or chipping because the polish doesn't adhere to the skin the same way it does to the nails. And as that polish lifts up and peels, it can take the polish on your nails with it, too. Luckily, you can clean things up pretty quickly. Simply saturate a cotton swab with nail polish remover and carefully go over the perimeter of your nails to remove any polish that shouldn't be there.
APPLY CUTICLE OIL & CUTICLE CREAM
If you've been skipping out on applying cuticle oil and cream to your nails, it's time to get consistent. When your nails are thirsty for moisture, you run the risk of experiencing more wear and tear. Show your nails some TLC by adding a drop of cuticle oil to the base of your nails post-manicure. And if you wash your hands many times a day your nails may chip faster. Follow up with hand cream, like the L'Oréal Paris Age Perfect Hydra-Nutrition Manuka Honey All Over Balm – Face, Neck, Chest and Hands to boost moisture. Add this step to your everyday skin care routine as well to keep your hands and nails in mint condition.
MAKE GLOVES YOUR BFF DURING CHORES
One of the fastest ways to kiss your flawless manicure goodbye is to saturate your nails in water and cleaning products. Stay ahead of the game and wear gloves while doing household chores to protect your manicure.
ROLL YOUR NAIL POLISH BOTTLE
It has become standard practice to shake a bottle of nail polish in order to get an even colour, but it may not be the best method for your nails. In fact, this technique can create air bubbles, which can cause your manicure to chip in spots where the air tries to escape. Instead of shaking the bottle, simply roll it between your hands to get the same effect sans the bubbles.
FILE YOUR NAILS & LAYER WITH TOPCOAT
Instead of letting chipped nail polish get the best of you, take back control of your manicure. If you find that your nails have chipped right at the edge, gently file (try out a glass nail file) your tips down and apply a layer of top coat to freshen up your mani.